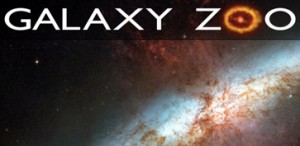 A couple of days ago I came across this very interesting and "cool" website! Part of the Zooniverse (there is a link to Zooniverse on the links page). From the Zooniverse website, "Galaxy Zoo – The original Zooniverse project. Help astronomers figure out how galaxies form and evolve by classifying their shape. Over 50 million classifications so far but we need more!"
You register at the Galaxy Zoo website and then you can participate by classifying galaxies. They show you how and then you just classify when you have time. You can save the galaxies that you like the most to your own "gallery". You can get very technical info on each galaxy, but don't expect the Messier number!
There are also other things you can participate in, such as merging galaxies and detecting supernovae.  Enjoy!